Beware. This website may contain very graphic content, unsuitable for children and sensitive people. Click this message to make it disappear.
1)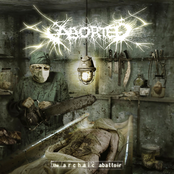 A Cold Logistic Slaughter by Aborted on The Archaic Abattoir (, Metal) uses sample from Defending Gary: Unraveling the Mind of the Green River Killer (Unknown, ):

I don't give a shit. I had control and that's what it... What it all comes down to. Fuck'em all.